Ford Quick Lane Service at Radcliff, Kentucky's Knox Ford
Even vehicles as hardy and reliable as those from Ford need regular maintenance; it's a vital part of keeping your car, truck, or SUV running smoothly right now and for the miles yet to come. Whether you need an oil change, air filter replacement, or tire balancing and rotation, every vehicle needs the occasional tune-up.
However, we know that for drivers in and around greater Shepherdsville and Elizabethtown, sometimes it can be difficult to fit auto service into your busy schedule. While Knox Ford works to expedite the process with our online service scheduling, for something quick and simple like an oil and filter change, it can be frustrating to wait in line behind drivers with more involved service needs. That's why Knox Ford is proud to offer Ford Quick Lane right here at our dealership in Radcliff.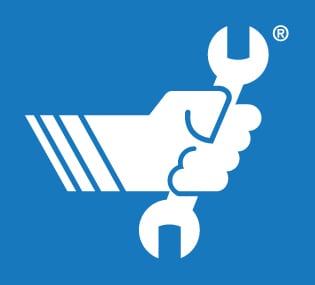 What is Quick Lane?
Quick Lane is Ford's way of making auto maintenance work for you. They know that scheduling service can be a pain, so they got rid of it - at Ford Quick Lane, no appointment is necessary. Just show up to one of our five service bays, and one of our factory-trained technicians will be able to help you. Our Quick Lane even has Saturday hours for your convenience!
If you're looking for an oil or filter change in Radcliff, a wiper blade replacement near Elizabethtown, or a new battery near Shepherdsville, Quick Lane at Knox Ford is the place to go. Our experienced technicians are here to help you out with all sort of regular auto maintenance, such as brake repair, struts and shock maintenance, or wheel alignments. Even better, you don't even need to drive a Ford vehicle; they will work on any make or model! We use quality parts from brands such as Motorcraft, and quality tires from brands such as Goodyear, Continental, Michelin, and more.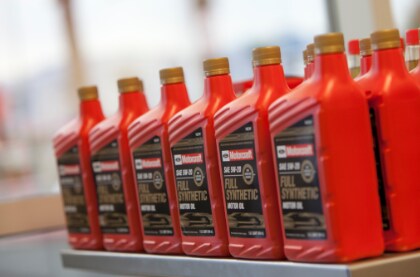 Services Performed by Quick Lane at Knox Ford Include:
Oil & Filter Change - for gas or diesel vehicles!
Tire Changes, Balancing & Rotations
Wheel Alignments
Brake Repair
Service for Struts & Shocks
Battery Repair or Replacement
Air Filter Replacement & Cooling System Service
and more!
Together, Knox Ford's Service Center & Quick Lane Serve All Your Automotive Needs
Of course, not all kinds of auto service can be as fast as regular maintenance. While Ford Quick Lane is great for things like diesel oil and filter changes, serpentine belts, and transmission service, it is not the place for auto repair. If you need some serious repairs done, that's a good job for our service center, and the skilled technicians there will be more than happy to assist. But if you need a more simple service performed and are searching for a way to make auto service easier, you're in luck. If you're in the Radcliff, Elizabethtown, Shepherdsville, Louisville, Fort Knox, or Bardstown area, the Quick Lane at Knox Ford is the place for you.
---
Questions? Contact our Service & Quick Lane Teams