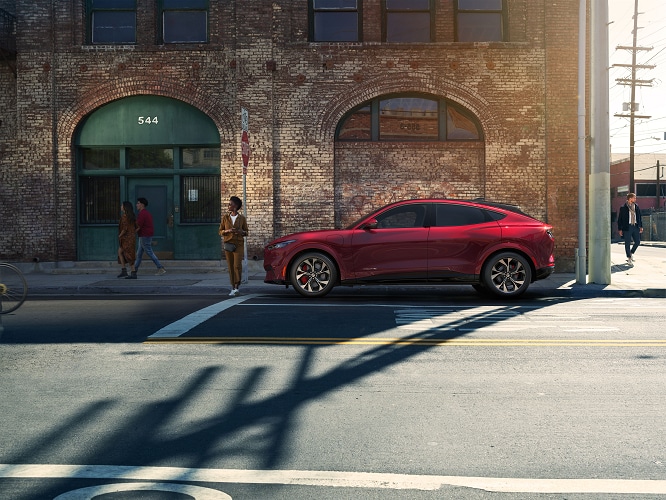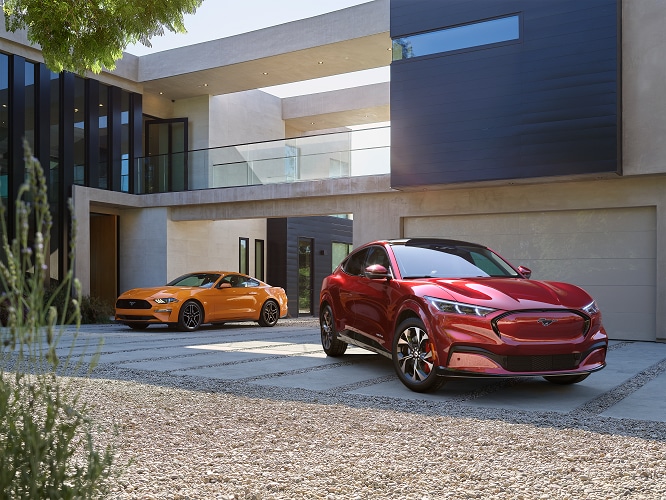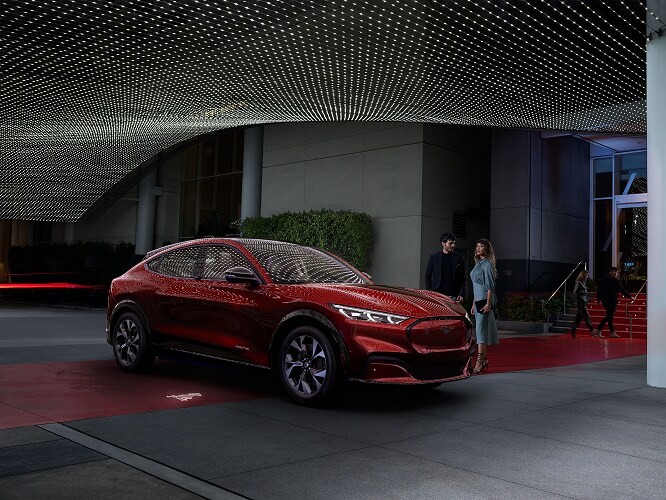 Reserve the 2021 Mustang Mach-E in Radcliff
Returning to Knox Ford
The push toward automotive electrification is now in full swing, and Ford has jumped onto the bandwagon with an exciting new entry. The 2021 Mustang Mach-E is an all-electric Mustang-inspired crossover that delivers both next-generation propulsion technology and exhilarating performance. Knox Ford near Elizabethtown is now taking reservations for this exciting new Ford SUV, so visit us to claim yours today!
When Will the Mustang Mach-E Be Available?
The 2021 Mustang Mach-E will begin hitting showroom floors in late fall of this year. While not all trims will immediately be available, you'll be able to take home the First Edition and Premium models before 2021. Only the GT, Select, and California Rt.1 models will be expecting a later debut, so you'll have to wait if you're looking for one of these.
What's New in the Mustang Mach-E?
In a word, everything. The 2021 Mustang Mach-E is a completely new direction for Ford. By packaging the all-electric powertrain with a sleek, sporty crossover, Ford is aiming to create a vehicle of the future. By focusing on electric power, exciting performance, and daily practicality, the 2021 Mustang Mach-E can truly be all things to all people.
Performance
With power ranging from 255 horsepower and 306 pound-feet of torque to 459 horsepower and 612 pound-feet of torque, the 2021 Mustang Mach-E delivers performance at every level. It will have both rear- and all-wheel drive so you can find the ideal driving experience for your lifestyle. And thanks to the electric power, torque will be instantaneous, so you'll have staggering acceleration even from a standstill.
Visit Our Dealership Today!
If you're looking to reserve the 2021 Mustang Mach-E, visit our dealership in Radcliff today! We'll walk you through the reservation process so you can be one of the first to take home the next generation of Ford Performance.